Spring, in one night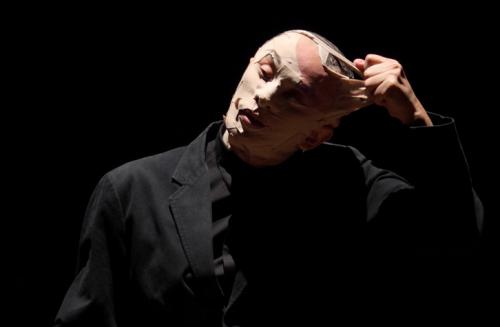 Direction, set design:Saburo Teshigawara
Cast:Saburo Teshigawara, Rihoko Sato、Mie Kawamura、Jeef、Eri Wanikawa
Lighting technic:Hiroki Shimizu (HALO)
Sound technic:Yoshihiro Mitsumori (SOUND MAN)
Duration:60mins

Premier:4th March, 2013 at Theater X
Sponsor: KARAS
Cooperation:Theater X (CAI) Ryogoku, Tokyo
Texts from the Polish writer Bruno Schulz's "Spring" fill the space like air or like music, or like the gentle wind which carries us various premonitions, as does the season Spring.
Dancers exist in this environment created and transiting by the beautiful text.
The first encounter with Saburo Teshigawara and Bruno Schulz.
Gallery
REVIEWS
Theatre X Criticism News April 2013, by Beata Kowalczyk (Department of Sociology, PhD)
Instead of music, we hear the words selected by Saburo Teshigawara from the text of the Polish writer Bruno Schulz's "Spring". It opens our perspective of imagination and brings out the potential life force of spring…
The dance performance "Spring, in one night" directed and staged by Teshigawara, is based on "Spring", which is about a season that unites the disappearance and appearance of substance.
The tension that dominates the stage is structured mainly between a woman in white frozen in silence, and a man in black who worships her and moves mechanically. Three other doll-like dancers add annotation to this.
The emotion filling the stage is as violent as that of Stravinsky's "The Rite of Spring". But unlike Stravinsky, Teshigawara creates this effect by contrasting controlled body expression to the words of Schulz.
The dance and drama of Spring transforms into a physical theatre.
Dance Magazine Jun 2013 edition, by Tatsuro Ishii
Without rejecting the images rising from words, or rather, giving it physical appearance, the universe brought to us by Teshigawara is brilliant…